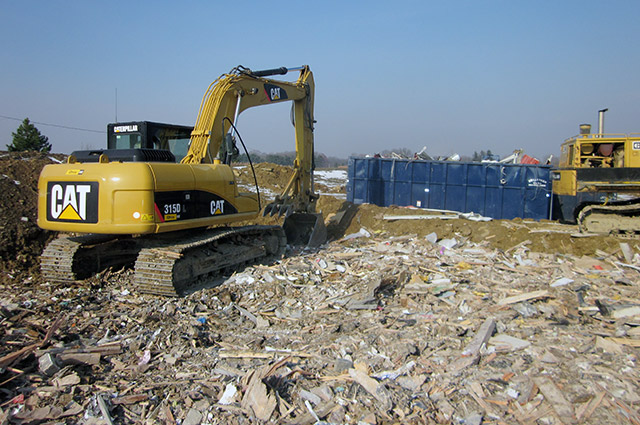 C&D DEBRIS LANDFILL
Our Construction and Demolition Debris Landfill has been an EPA-licensed facility since 1998. We accept construction material resulting from the alteration, construction, destruction, rehabilitation or repair of any man-made physical structure. Examples of debris accepted at our landfill include:
Roofing & shingles
Wood, drywall, & plaster
Rebar, piping, & steel products
Metal & vinyl siding
Concrete, bricks, &blocks
Pricing for demolition is $6.50/yard with a minimum of $25.00. Railroad ties are $13.00/yard. We will accept clean concrete at no charge.
We DO NOT accept the followings items:
Hazardous waste
Propane tanks, fuel tanks or drums
Tires
Solid waste (i.e., garbage)
Furniture, couches, & mattresses
Friable asbestos
Burn piles
Branches/organic debris - this material is accepted at a separate site. (See "Compost Material," right/below).

Batteries ($250 fine per battery)
Please note this is only a partial listing of non-accepted waste. We reserve the right to deny disposal of other non-acceptable waste that may be brought to our facility.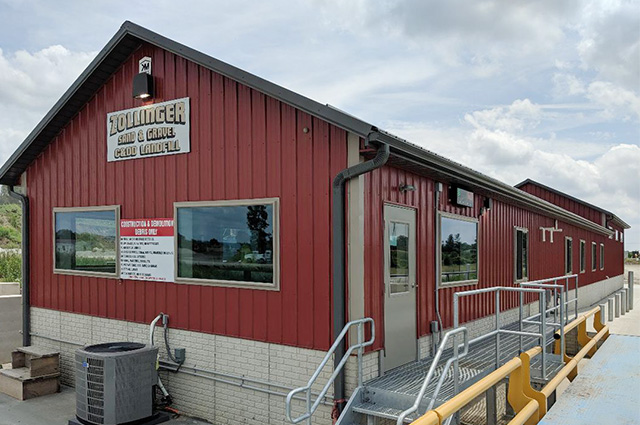 COMPOST MATERIALS
We accept yard debris, however, DO NOT MIX it with other construction and demolition debris. Brush, $6.50/yard. Stumps, $10.00/yard.
Acceptable debris includes:
Tree trunks & branches
Stumps
Clippings
If you have a question on acceptable debris, please call first.
ZOLLINGER SAND & GRAVEL
Zollinger Sand & Gravel Company is a family-owned business serving residential, commercial, and industrial customers in NE Ohio for over 45 years.
We are pleased to sell our products throughout Wayne and surrounding counties, including Canton/Stark County, Medina/Medina County, and Akron/ Summit County. Additionally, we serve communities throughout Ashland, Holmes, Lorain, and Portage Counties.
At Zollingers, you'll find clean construction materials, including:
Gravel
Mason sand
Concrete sand
Limestone
Fill dirt
Crushed concrete
Asphalt grindings
Topsoil
Contact us for availability of additional materials as well as delivery options and pricing.
HOURS OF OPERATION
M-F: 7 AM to 4:30 PM
Closed Sat. & Sun.
Additional Summer Hours, 5/1 - 11/1
Open Saturdays, 7AM to 10:30AM
---
OUR LOCATION
Site Location:
We are located at the corner of State Routes 604 and 57, just north of 585.
11687 Wadsworth Road Rittman OH 44270
330.855.2464
---
DEMO CONTAINERS
We rent 20-yard and 30-yard demolition containers. Please call for pricing.
---
PAYMENT
We accept cash, checks, VISA, MasterCard, Discover, and American Express.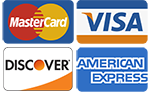 ---
OUR LOCATION
Site Location:
We are located at the corner of State Routes 604 and 57, just north of 585.
11687 Wadsworth Road Rittman OH 44270
330.855.2464